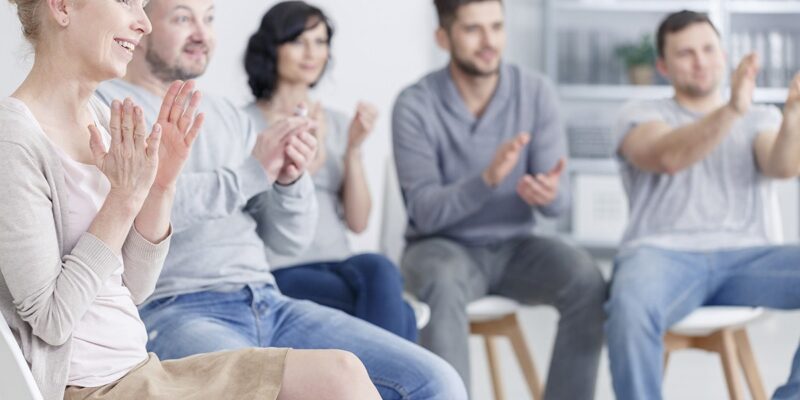 You have finally decided to hire a home care service provider. What should you look out for before hiring them?
Home care services are becoming increasingly important as the population ages. They provide personal assistance at home, allowing elderly individuals to remain independent longer. There are several things you should consider when choosing a Stroke Home Care service provider, such as their experience, qualifications, and reputation. This article highlights some of the key considerations you should take into account when selecting a home care service provider for your loved ones.
What Is Stroke Home Care?
In brief, stroke related in home care providers assist patients and families during recovery post stroke and post hospitalization. They provide assistance at home or in a rehab facility to meet patients' immediate medical needs after a stroke.
Importance of Stroke Home Care
Stroke is a leading cause of death worldwide. According to the World Health Organization (WHO), around 15 million people suffered a new episode of a stroke every year. And every six seconds, someone dies due to a stroke.
Strokes occur when blood supply to parts or parts of the brain is impaired. They are caused by blockages in arteries due to atherosclerosis, high cholesterol levels, heart disease, diabetes, hypertension, smoking, lack of exercise, etc.
In some cases, strokes can leave a person partially paralyzed or lead to difficulty speaking. If left untreated, strokes can cause permanent disability, affect memory and thinking skills, and impair vision and cognitive functions.
This is why care providers recommend getting stroke home care services from trusted and experienced companies. The rest of this article explains why it is important to do so.
Types of Stroke Home Care Services Available
There are many types of stroke related care services available. A experienced stroke related caregiver or home care company can help provide information about these different types of services and assist patients with their recovery.
In-Home Service
In-home service providers visit patients at their homes and perform assessments to determine if they need additional medical attention and/or rehabilitation therapies. These providers may offer physical therapy, occupational therapy, speech therapy, cognitive behavioral therapy (CBT), and/or various other forms of therapy including massage and music therapy.
Out-of-Home Service
Out-of-hospital service providers generally refer patients who require longer-term care to a hospital or rehab facility where they receive treatment. Rehabilitation centers provide patients with extended care after a serious stroke that possibly involves a combination of therapies, techniques, or methods.
Reasons You Should Get Stroke Home Care
A stroke is a condition where blood flow to parts or parts of the brain is reduced or stopped. There are two types of strokes: Ischemic (or thrombotic) and Hemorrhagic. Ischemic strokes are caused by a blockage in a major artery in the brain. Hemorrhagic strokes is triggered by bleeding in the brain tissue.
This causes problems with thinking, movement, speech, vision, and other functions. The symptoms usually last from minutes to days, depending on the severity of the stroke. That's why you must hire someone experienced to take care of your loved one when he/she is suffering from the after-effects of a stroke.
There are several reasons why you should get home care services after having a stroke. Home care services provide comprehensive care for individuals recovering from a stroke. An experienced caregiver visits the patient regularly to assess his/her progress. He/she helps the patient perform activities of daily living (ADL) such as eating, bathing, dressing, grooming, toileting, etc.
The caregiver also provides emotional support to the patient and family members. The caregiver conducts a thorough assessment of the patient's daily health status to find out if he/she is doing okay. He/she is also responsible for keeping a track of the patient's condition and records any changes in his/her condition.
An experienced home care worker will be trained to perform many different tasks around the house, including bathing, dressing, preparing meals, doing laundry, assisting with medication management, and providing companionship. Depending on your situation, your home care provider may use equipment or devices to facilitate tasks, such as wheelchairs or walkers.
Other benefits of hiring a stroke home care service include:
Better health outcomes
Improved quality of life
Improved social life
Increased independence
Positive feelings
Reduced risk of complications
Restored wellness practice
What Should I Look Out For When Choosing Stroke Health Care Service Providers?
Experience
The best way to find out if a company has experience is to ask them about their history. If they have been around for a long time, then they probably know what they're doing. A good company should be able to tell you how many years they have been providing services.
Quality Of Care
Quality of patient care is always going to matter when choosing a home care service provider for a stroke patient. You want to make sure that whatever you choose is going to provide quality care for your loved ones. Ask them questions about the types of equipment they use and how well-maintained those items are. Also, look at reviews online to get a feel for the quality of work.
Communication
Communication is really important when choosing home care services. Make sure that whoever you hire knows how to communicate effectively with your family members. If they are not responsive or friendly, then they may not understand the patient properly. Also check out the language barriers, if any.
Cost
Cost is definitely going to play a role in choosing stroke home care services. Some companies offer great value for money, while others charge a lot more than necessary. Look at the different options available and pick the one that works best for you.
Reputation
Reputation is another thing that matters when choosing Stroke Home Care services, especially if you are looking for someone who provides excellent customer service. Check out online reviews and testimonials to learn more about the reputation of the company.
Get Professional & Affordable Stroke Home Care From Caremountain
Care Mountain provides home health care services to patients who suffer from chronic conditions such as stroke, dementia, PD, liver issues, cancer, rehab, etc. Its team of highly trained professionals provides comprehensive care to ensure that our clients receive the highest quality of care possible. You also can visit www.caremountain.com  or https://caremountain.com/blog/#stroke to learn more about its services.