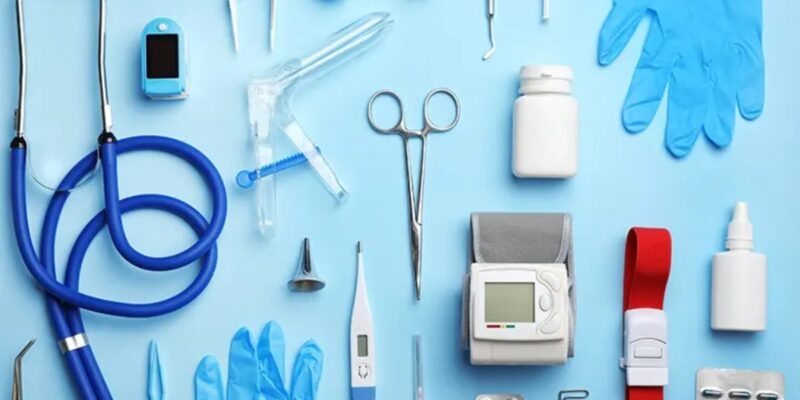 A medical supply store is an essential building block in the healthcare system. In addition to numerous products, the medical supply stores also offer extensive patient
care and care in their shops. Finally, insured persons are entitled to medical care with orthopedic aids, hearing aids, and other aids.
If these products ensure the success of the treatment, health insurance companies will cover the costs. The purchase of these aids and the setting and advice are provided in the medical supply stores. For example, in the medical supply store in Munich, you will find a wide selection of products and advice tailored to your needs.
The medical supply store quickly explained.
A medical supply store is a service company in the health sector. A medical supply store is also known by the following terms: orthopedic store, health store, and rehabilitation center. A medical supply store is usually a private company.
Medical supply stores represent the connection between patients, doctors, and health insurance companies. Medical supply stores have specialized primarily in the supply of medical aids. In medical supply stores, you will receive a wide variety of care materials prescribed in advance by a doctor stating a diagnosis.
This is what a medical supply store offers.
A medical supply store can be an independent commercial building, but it can also be housed in a pharmacy. Medical supply stores require a health insurance license and an institutional identifier to be able to bill prescriptions and certify quality. The medical supply stores only get health insurance approval if they have certification according to ISO 9001 or ISO 13485.
There are three classes of medical supply stores regulated in the health insurance law under § 126 of the fifth social security code. A master must manage class 1 medical supply stores. In this case, a master is an orthopedic technician, a bandage, or an orthopedic mechanic.
These medical supply stores are allowed to sell industrially and handcrafted aids to patients. A class 2 medical supply store must be managed by a person who has worked in the healthcare industry for five years and is already qualified. These medical supply stores may sell all other aids that cannot be processed manually.
A class 3 medical supply store may only sell aids for self-treatment.
Which products are offered in a medical supply store?
Every medical supply store can decide whether they specialize in individual groups of aids or whether they offer a wide range of products. Patients will generally find custom-made orthotics, prosthetics, nursing beds, and walking aids. You will also find sanitary aids such as bandages, blood pressure gauges, compression stockings, bandages, clinical thermometers, nursing items, or incontinence items.
However, that was only a summarized selection because the medical supply stores have many other products. The medical supply stores also have a wide range for people in need of care. Whether shower stools, aprons, or aids for dressing or gripping, patients can get everything they need for everyday tasks.
You can also buy fitness items in a medical supply store. These include body bands, exercise balls, exercise mats, muscle stimulators, or heart rate monitors.
There are also larger aids such as wheelchairs. However, you do not necessarily have to buy them. You can also rent larger aids because some of these items belong to the health insurance company.
The medical supply store only leaves the essential tools to you so that the risks and obligations remain with the cash register. The health insurance company also pays for the costs of ongoing operations. Costs of continuing operation can be, for example, necessary maintenance or technical checks.
The service of the medical supply stores
As you already know, the medical supply stores offer a wide range of medical aids. However, you can also expect individual and competent advice in a medical supply store. After all, the employees in the medical supply store are qualified workers who have undergone training in the health, orthopedic, or prosthetics sectors.
For this reason, the employees in a medical supply store can advise seniors and patients in detail and tailor the care to the respective patient. Since the medical supply store is only the intermediary between the health insurance company and the patient, it also takes over the communication with the health insurance company. The patient goes to the medical supply store with a doctor's prescription in the first step.
In the future, the medical supply store checks the assumption of costs with the health insurance company or the nursing care insurance company. If the hypothesis of fees has been confirmed, the patient's care with the appropriate aids begins. The medical supply store staff will come to your home if the aids need to be adjusted personally, such as with a wheelchair.
The following steps will be discussed with you at home. Be aware that the medical supply store will remain your contact even after the purchase.