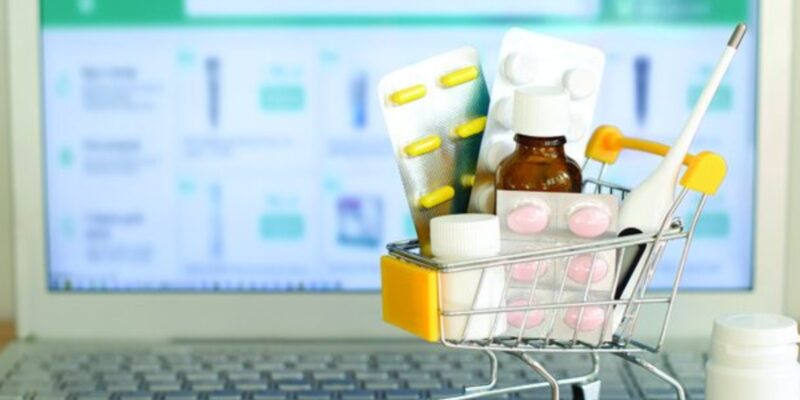 Online pharmacies have been enjoying increasing popularity in Germany for several years. However, many people are somewhat skeptical about this offer and still prefer the on-site pharmacies. In many ways, these long-established pharmacies are irreplaceable. Finally, at the end of 2020, a law was passed stating that online pharmacies cannot sell prescription drugs. Nevertheless, the online offer is a welcome addition to conventional pharmacies and should not be ignored entirely. We show how helpful online pharmacies are and where their strengths and weaknesses lie.
Low prices, discounts, and bonus promotions
The greatest strength of online pharmacies is the prices of the medicines. In most cases, these are significantly cheaper than at conventional pharmacies. For some drugs, the price difference is thirty percent or even more. Consumers often assume that the affordable prices are related to inferior products. Of course, this is not the case, and all online pharmacies approved in Germany only sell certified medicines. The significant price differences are because online pharmacies do not require sales staff or have sales premises.
In addition to the already low prices, many online pharmacies such as Shop Apotheke regularly offer discounts on specific products or product groups. In this way, the consumer can save even more and purchase non-prescription medicines at the best price. In addition, most online pharmacies are part of bonus programs.
Overview, advice, and simple ordering processes
Online shopping is particularly impressive due to its ease of use. The most convenient part is that you can shop from anywhere. With a smartphone and tablet, you can shop yourself on the train or in similar situations.
It is often argued that online pharmacies do not offer any advice. But this argument is not valid either. Because all pharmacies, regardless of whether they are on-site pharmacies or shop pharmacies, have a duty to advise. This means that the best possible advice must also be offered in the online shop. For this purpose, most online pharmacies have set up free hotlines or even live chat. Of course, advice in on-site pharmacies is more personal and possibly more convenient, but it is easier to shop in online pharmacies if you know which products you need.
A slight disadvantage of online pharmacies is the delivery time. Although the delivery times within Germany are short, immediate care for acute illnesses is not possible. So if you urgently need medication, you should go to the on-site pharmacy. On the other hand, if you need medicines for everyday needs, you can use online pharmacies.
The product range
Online pharmacies have a large and diverse range of products. However, they are only allowed to sell medicines that do not require a prescription. This means that prescription drugs can only be purchased in on-site pharmacies. Online pharmacies can only compensate for this disadvantage to a certain extent. Because they usually offer a more extensive range of other medicines, dietary supplements, and similar products. You will find what you are looking for in online pharmacies for everyday needs. Whether it's remedies for colds, coughs, colds, and the like, painkillers, or digestive teas, the digital pharmacy has a wide range.
Contactless Shopping
Since the Covid-19 pandemic, the focus on reducing face-to-face contact has increased. Accordingly, contactless shopping is an important point that should not be neglected, particularly in pharmacies. This is because an above-average number of people with illnesses of all kinds come together here. In theory, contagion with flu-like effects is very easy. To contribute to relieving the burden on the healthcare system, you can do without visiting the local pharmacy and do your shopping online in many situations.
Advantages and disadvantages of online pharmacies summarized
Benefits of online pharmacy:
Meager prices
Additional discounts and bonus offers
Clear comparison of products
Detailed information on the respective products
Easy ordering, home delivery
Shopping from anywhere within a few minutes possible
Disadvantages of online pharmacy:
No prescription drugs are available
No immediate receipt of the products, so no acute care
Slightly worse or more impersonal advice
Untrue Rumors About Online Pharmacies:
Contrary to rumors, online pharmacies are severe
The products sold are the same as in on-site pharmacies and comply with legal requirements, and are quality assured
Online pharmacies also offer detailed advice